About Top Dog Rankings and Veterinary SEO Success
Everyone goes to the internet when they are looking for a veterinarian. Families that have recently moved to your area, pet owners looking for a new veterinarian or people looking for veterinary medical information are on the internet searching for your veterinary hospital website right now.
Can they find your website? Or is your veterinary hospital's website lost in the phone book or buried under thousands of other veterinary websites in Google search results?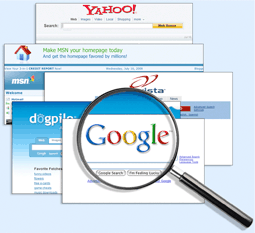 Your Veterinary SEO Marketing Company
As a leader in veterinary seo marketing, Top Dog Rankings, is dedicated to helping veterinary hospitals increase their websites' search engine rankings. No matter how good your veterinary website is, if it's not optimized for Google, Yahoo, Bing and other search engines, you might as well be a speck of sand in the middle of the desert. Search engine optimization is one of the most important website marketing tools for large and small businesses. According to Inc. Magazine's Technology blog: "Every business wants to be found. Figuring out how to get your business to show up high in the rankings when a potential customer uses a search engine is an art form. Search engine optimization (SEO) is fast becoming a must-have body of knowledge for business owners."
Top Dog Rankings is a division of VetNetwork, the acknowledged leader in veterinary hospital website creation and design. VetNetwork has been developing unique, custom, professional websites for veterinary hospitals and veterinary organizations since 2002. Since our inception, we have remained focused and true to our veterinary hospital clients and do not accept clients outside the veterinary profession.
The developers and programmers at Top Dog Rankings know veterinary search engine optimization. The internet is continuously evolving and the veterinary marketing staff at Top Dog Rankings stays on top of the latest search engine trends and developments.
Our veterinary website SEO packages are created specifically for your hospital website and are geared toward generating highly-targeted traffic to your website. The internet is a big place - don't get lost. Top Dog Ranking, the veterinary seo company of choice, ensures your veterinary hospital website stays at the head of the pack so potential clients can always find you.
Get more information about our veterinary search engine optimization packages.