Our Veterinary SEO Services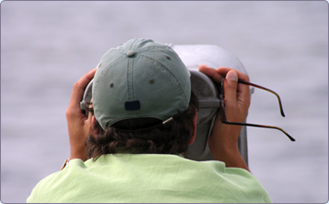 The internet is a big place and it's easy to get lost. There are billions of pages on the web and more than 1 billion users worldwide surfing the internet. Millions of searches are performed each day and if your veterinary hospital website isn't optimized for Google and other search engines, you may lose potential clients.
Veterinary Marketing in a New World
The days when new clients used the Yellow Pages to find a veterinarian are gone. More and more people are finding veterinarians on the internet. Whether they're families who have just moved to the area and need to find a new veterinarian for their pet or people dissatisfied with their current veterinarian and looking to make a change, the first place these potential clients look is on the internet.
You Need Website Optimization to Be Found
A great website is an excellent start to reaching new clients on the web, but it's not enough. To successfully compete online, your veterinary website must have a top search engine ranking. A well-designed website with keyword-rich content and easy accessibility can keep your site at the head of the pack. Your information, and how you present it to your target audience, can make or break your website. The veterinary SEO and marketing staff at Top Dog Rankings work with you to develop a marketing strategy for your website and gain top top search engine rankings for your relevant keyword phrases.
Many internet companies promise you high search engine rankings, but 99% of these companies are scams and total rip-offs. Beware of false claims and techniques that seem too good to be true. Some of these tactics, such as claims that your site will be submitted to "thousands of search engines," are frowned upon by Google and are in direct violation of Google's Quality Guidelines.
Top Dog Rankings can provide you with a custom search engine optimization (SEO) package designed specifically for your veterinary hospital, or provide you with one of our excellent, all-inclusive packages.
We offer 3 all-inclusive optimization packages. Each is guaranteed to increase your Google and search engine rankings. If you are interested in a more advanced, custom veterinary SEO package, please give us a call at 800-564-4215.
Our Veterinary SEO Packages