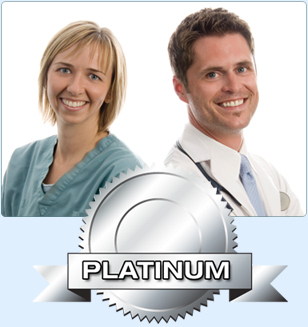 Platinum Veterinarian SEO Package
Aggressive Veterinary SEO for Your Website
We arrange a telephone meeting to discuss your objectives and expectations.
Keyword research and analysis - A list of keywords is created that visitors use to find your website.
We rewrite text on up to 20 pages of your website to include relevant keyword phrases.
We create unique page titles for up to 20 pages of your website.
We create unique metatags - titles, descriptions and keywords - for up to 20 website pages.
We submit your website to local search engines, including Google Places, Yahoo Local, CitySearch, and SuperPages.
We register your website with the Open Directory Project (DMOZ), Google, Yahoo and Bing.
We set up a Google Analytics account for your website.
We thoroughly review and analyze your rankings each month.
We perform website copy analysis and optimization.
We revise and rewrite the website text and keywords each month for increased rankings.
We construct, write and add additional pages to your website that are filled with highly relevant text and keywords. VetNetwork's technical writers, SEO specialist and Dr. Mark Feltz, DVM, owner of VetNetwork collaborate to write these pages.
We set up an XML site map.
We setup and add an HTML site map that is linked to all pages in the website.
We recommend and include link exchange programs with complementary businesses
As part of the monthly reviews of your website:
We search Google, Yahoo and Bing using the list of search terms. Results are recorded and include the rankings and the pages that are ranked.
We analyze the results; an overview along with the search report is sent to you.
Keywords are analyzed and revised based on reports.
Page text, page titles, layout, metatags and alt tags are revised based on reports.
Reports are archived for future reference.
Price: One-time fee of $1,800 plus $400/month
**Back to Veterinary SEO Packages