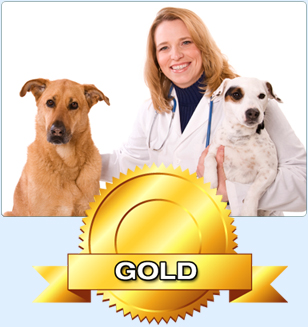 Gold Search Engine Optimization for Veterinarians Package
We arrange a telephone meeting to discuss your objectives and expectations.
Keyword research and analysis - A list of keywords is created that visitors use to find your veterinary website.
We rewrite text on up to 10 pages of your website to include relevant veterinary SEO keyword phrases.
We create unique page titles for up to 10 pages of your website.
We create unique metatags - titles, descriptions and keywords - for up to 10 website pages.
We submit your website to local search engines, including Google Places, Yahoo Local, CitySearch, and SuperPages.
We register your website with the Open Directory Project (DMOZ), Google, Yahoo and Bing.
We set up a Google Analytics account for your website.
We perform website copy analysis and optimization.
We thoroughly review and analyze your rankings each month.
We revise and rewrite website text and keywords each month for increased rankings.
We set up an XML site map.
As part of the veterinary SEO monthly reviews of your website:
We search Google, Yahoo and Bing using the list of search terms. Results are recorded and include the rankings and the pages that are ranked.
We analyze the results; an overview along with the search report is sent to you.
Keywords are analyzed and revised based on reports.
Page text, page titles, layout, metatags and alt tags are revised based on reports.
Reports are archived for future reference.
Price: One-time fee of $1,200 plus $250/month
**Back to Veterinary SEO Packages